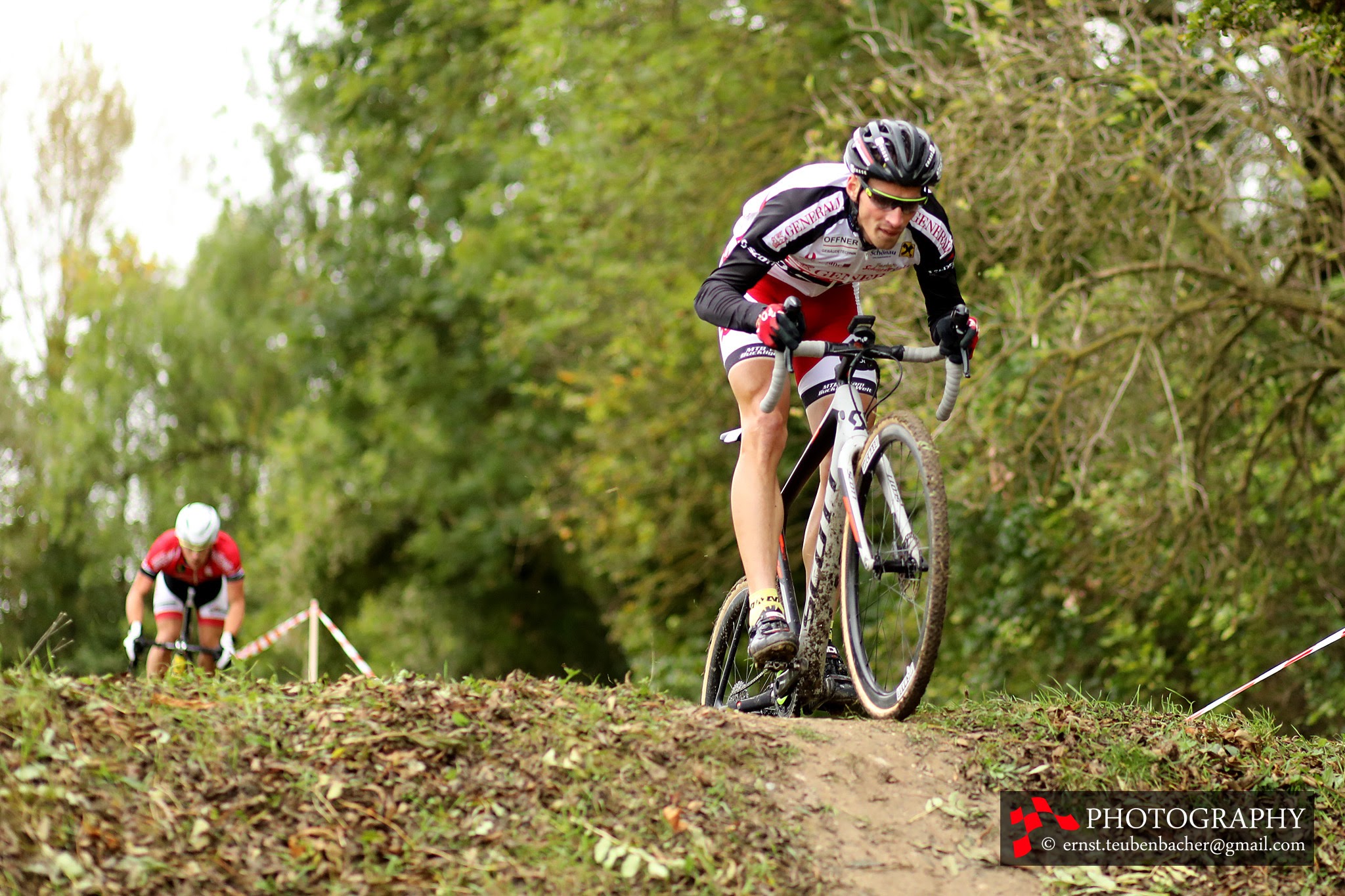 Manfred started his Cross-season 2017 yesterday. He chose an event in Traun in Upper Austria for his kick-off.
"Until the end of the second round I managed to catch up from the rear position that I had to start from. I now reached the leading group. From then, I could overtake the leading position every now and then. Due to some speed attacks the group got smaller. In the second half of the race there was a strong offensive by Philipp Heigl. I needed a whole round to catch up again. After that we were two at the leading position, but Andreas Hofer was only a few meters behind us. In this formation we started into the two last rounds. Most of the time I was cycling in the front position and was trying to keep the distance between me and my opponent. But he was cycling right behind me like a shadow.Finally, in the last bend, 300 meters to the finish line, the most important seconds followed. Philipp Heigl started to speed up amazingly and I couldn't follow him – this gap remained and I wasn't able to catch up anymore. Obviously, there was a narrow distance and missing the victory so shortly is teasing. My opponent was better today – huge respect to his performance – and the second position is also a good result."
Of course it's a pity to miss the victory shortly, but gratulation though to the excellent performance of Manfred.
/wp-content/uploads/2017/07/handcrafted-01-vergrößert-280x300.png
0
0
Caro
/wp-content/uploads/2017/07/handcrafted-01-vergrößert-280x300.png
Caro
2017-10-10 11:21:04
2017-10-25 09:55:20
Success in the beginning of the Cyclo-Cross season with Chase rims